Introduction of Licheng Construction elevator
From the simple operation to the present automatic leveling and fault detection system, we are committed to meet the needs of the market and customers for R&D purposes, To provide customers with more safe, efficient, comfortable and durable equipment.
SC200/200 Construction elevator is a rack and pinion driven passenger and goods elevator.
It is mainly composed of Guide rail frame and Tie-in, Bottom protective fence, Cage, Driven system, Control system, Safety device,Suspension System and Accessories.
It is composed of several mast sections of truss structure, The standard sections are equipped with racks. In order to ensure the stability of the rail frame, it is connected to the building with Tie -in every certain height (about 6-9 meters).
The cuboid cage type component used to carry people or goods. The two cage main beams on the side of the hanging cage near the mast section are equipped with 14 guide rollers to make the hanging cage run correctly along the guide rail frame. There is a maintenance skylight on the top for maintenance personnel to go up and down. The entrance and exit doors of the cage are vertical sliding doors.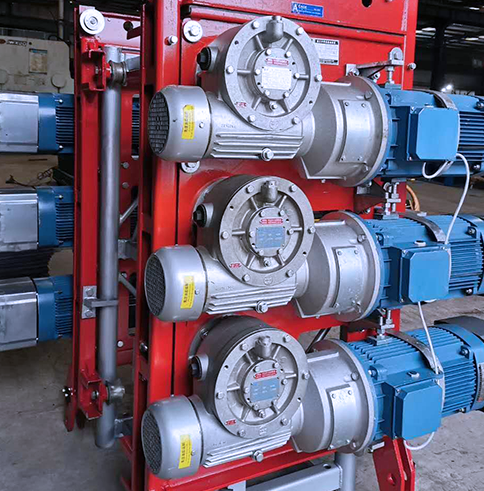 It is assembled from profiles and steel plates and punching plates, The ground area that the elevator enters during operation is closed, So that people cannot enter this area at will during the operation of the elevator.
It is mainly composed of driven frame, transmission plate, reducer and gear back wheel. The driven frame bears all the loads transmitted by the cage, Equipped with a safety hook to prevent the roller from falling or improper operation during installation to cause tipping.
The electric control system circuit is simple and reliable, easy to operate and maintain.The lift can be operated up and down in the cage by handle or button, and can be stopped at any position when needed.At the upper and lower terminal stations, the upper and lower deceleration limit switches slow down the operation speed of construction lifts. If the upper and lower deceleration limit switches do not work due to failure, the limit switches set on the lifts can cut off the power supply in time to make it brake.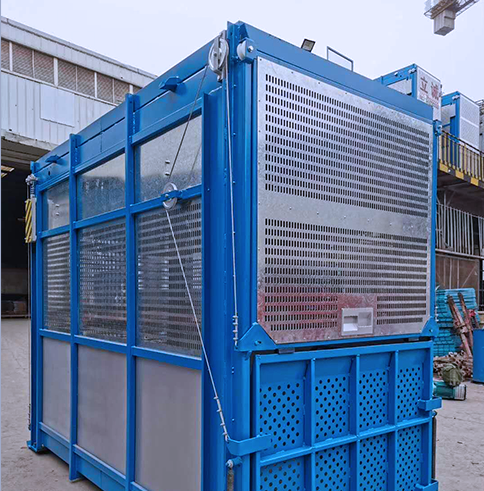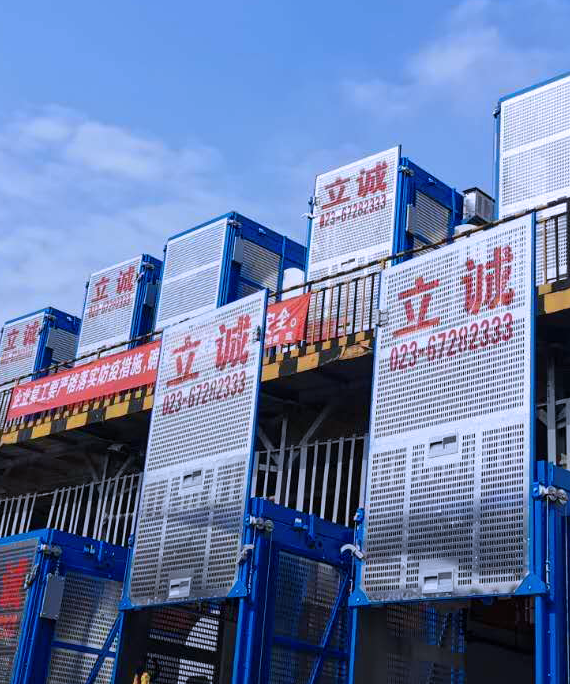 Overload, speed limit and other safety switches are set in the circuit, and all doors are limited switches. When accidents occur in operation, the elevator will stop automatically immediately to avoid accidents. Each cage is equipped with anti falling safety device,Which can stop in time when the cage falls to ensure the safe and reliable operation of the elevator.
The top is equipped with an electric boom, which can be used to lift the Mast section during installation, And the Mast section can be lifted and removed section by section during disassembly.
YFS has rich experience in production and construction, and can customize different types of inclined, curved and well construction lifts according to the actual situation on site.