Five components of All-steel scaffolding:
Main frame support system: It is composed of guide rails, uprights, zigzag braces, horizontal truss, walkway panels, protective net windows, etc., which are connected by bolts, and the frame step can be adjusted according to the construction needs;
Lifting power system: including ring chain electric hoist, wall-hanging pedestal, upper and lower hanging point truss, and wall-penetrating screw.
Anti-falling system: The anti-falling system is composed of an attached support and a guide rail. The attached support includes an anti-falling device, an anti-tilting device, and an unloading top brace. Cooperate with the guide rail to realize anti-tilt and anti-fall function.
Safety protection system: It is composed of facade protection net window, walkway plate, bottom flap and connecting bolt;
Overload alarm system: Each machine is equipped with a load-sensing device, which can automatically alarm when the force is uneven at each station and when it is overloaded.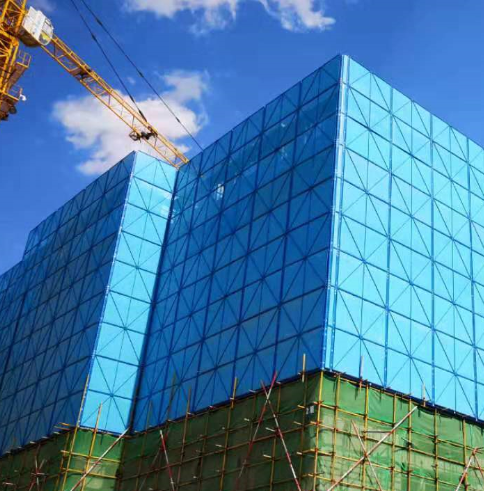 Advantage:
The frame no longer uses on-site steel pipes, fasteners, dense mesh nets and other materials, Assembled from standard steel components.
Reduce construction safety risks
After the frame is assembled on the ground, It is hoisted as a whole to avoid the danger of working at height. Steel components eliminate fire hazards from the source. Protective mesh windows can better prevent the risk of falling objects from high altitude.
It only takes half a day for the frame to lift one floor, Saving construction time and reducing management costs. The inverted hoist chain electric hoist is adopted, Hoist body rises and falls with the frame to avoid the workers carrying the electric hoist after the frame is lifted, Reduces the labor intensity of workers.
Improve the construction environment
Turn high-altitude operations into enclosed indoor operations.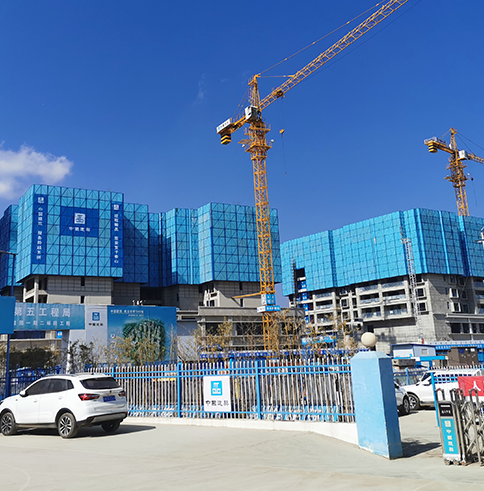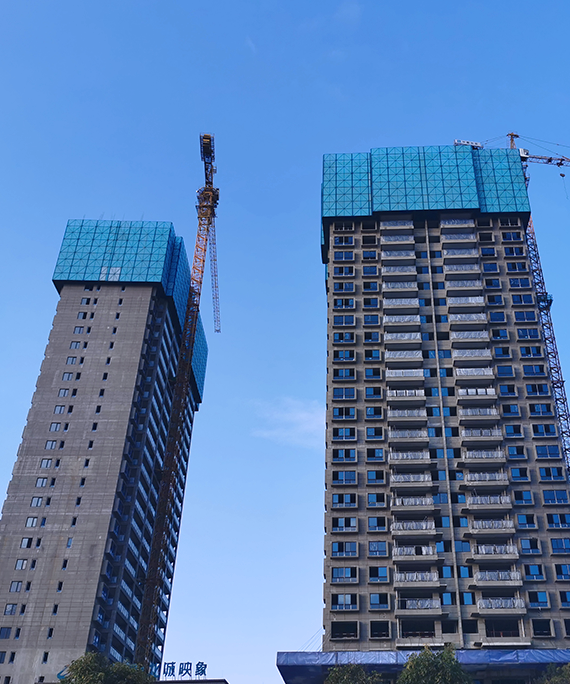 A time difference type anti-falling device is adopted to ensure that there is at least one anti-falling device in each station. Whether it is ascending or descending can play a role of preventing fall and ensure construction safety.
Beautiful appearance and good construction image
Service-oriented: Ten years of industry experience, More than 20 on-site management personnel provide one-to-one service for construction units.